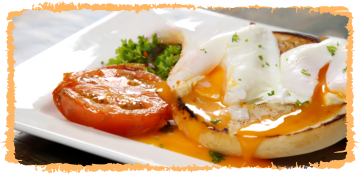 Egg lovers unite! Two good n satisfying eggs (poached or fried) on sourdough toast. Don't let this humble dish fool you – sometimes the best things in life are the simplest.
Love nothing better than a beautiful stack of crispy bacon and delicious eggs to start the day? Choose poached or sunny side up fried eggs! Start your day by having it your way.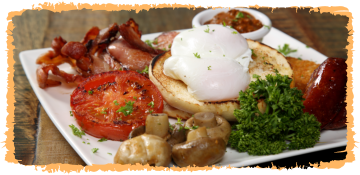 This abundant breakfast creation comes with sizzling bacon, poached eggs, mushrooms, chorizo, hash brown, tomato, toast and frijole negro (black lentil daal makhani). Talk about your protein fix!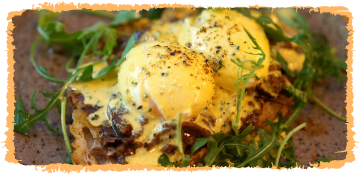 Traditional poached eggs over bacon with a generous drizzle of warm hollandaise on toasted sourdough, complete with virtuous baby spinach. Gotta love eggs benny!!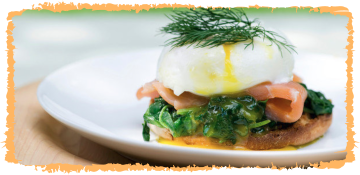 Traditional poached eggs over delicately smoked fresh salmon with a generous drizzle of… you guessed it, hollandaise sauce. Served on a toasted bagel, with delicious baby spinach.
Toasted sourdough, poached eggs, wilted spinach and creamy hollandaise.