FRESH INDIAN BREADS
Whole-wheat bread baked in the oven.
Refined flour bread baked in oven and brushed with butter.
Naan smeared with garlic and baked in oven.
Naan stuffed with mixture of mozzarella and natural cheddar cheese.
Spinach and Cheese filled Naan, a perfect combination with any curry or savoury on its own with butter.
Whole-wheat bread stuffed with spiced mashed potato mixture.
Multi layered crispy baked flat bread that goes extremely well with curries.
Our original recipe. You will love it.
Our original recipe, tastes best as an accompaniment to Seafood Korma.
Naan stuffed with chopped raisin, dry fruits and nuts.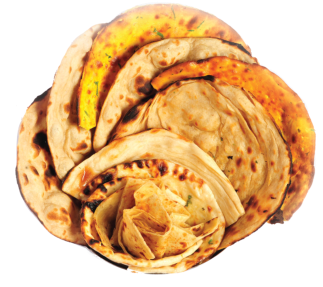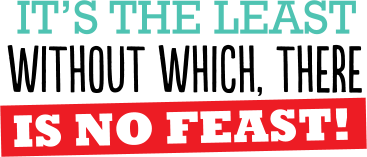 SOMETHING FOR THE SIDE
Classic accompaniment with Indian curries. Freshly cut slices of raw Spanish onions, carrots, cucumber, radishes and chillies.