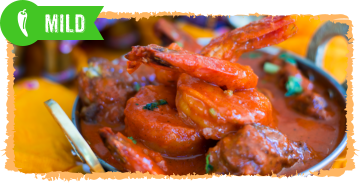 Makhani meaning a butter-tomato sauce, this baby is otherwise most popularly known for butter chicken. It's a light tomato gravy mixed with butter and cream, and seasoned with sweet Paprika and dried Fenugreek – a much-loved dish by millions of curry lovers.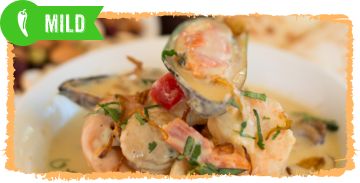 Rich and full of flavour (think the Lady Gaga of curries); this cream and cashew base curry will delight the senses, thanks to its select mild spices, rose water and Saffron.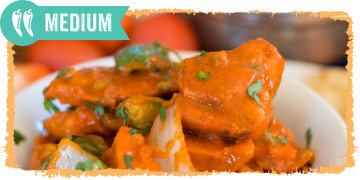 You can't go wrong with a good ol' Tikka Masala! Sautéed capsicum and onions are simmered to mouth-watering perfection, in a creamy tomato sauce with herbs and spices.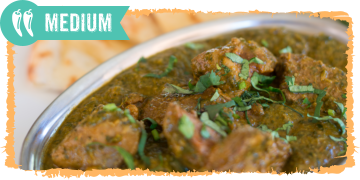 If Popeye had a favourite Indian curry, this would be it! A super delicious spinach-based curry that is full of flavour and cooked on slow heat to retain all that spinachy-goodness.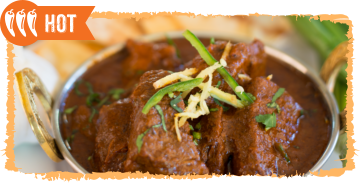 Now things are starting to heat up! Rich caramelised onion in a tomato paste curry cooked with passion (Josh) in oil (Rogan) and tampered with secret home-ground spices to bring out the best in all those ingredients. If flavour is what you want, then you need 'The Josh'.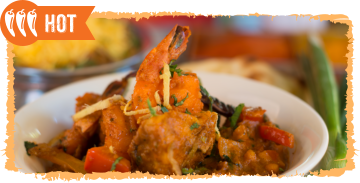 Sautéed capsicum, onions, green chillies &tomatoes cooked in an onion, tomato base gravy with your choice of meat to give a sensational spicy and flavoursome taste.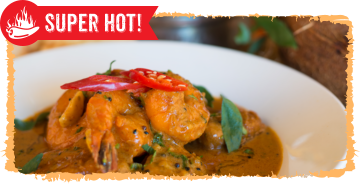 Coconut cream and caramelised-onion based gravy cooked with mustard oil with distinctive pungent flavours of South Indian curry leaves, chillies (yep, there's the culprit) and other Madras spices. This dish is the very definition of hot, and is certainly not for the faint-hearted.
Originating from the coast of Goa where they use only the hottest chillies, red wine vinegar and coastal spices. This dish is guaranteed to satisfy the most adventurous gourmet!
WARNING! We use Trinidad Scorpion 'Butch T' Chilli, generating 14,63,700 Scoville Heat Unit (SHU). This chilli is rated as the hottest chilli in the world by Guinness World Records. Still game to try our Vindaloo now?
GJ's Favourite Lentil Dishes
Tempered with Indian spices, yellow lentil daal cooked to magical perfection.
Black urad lentil simmered overnight with fresh tomatoes, generously laced with fresh cream and white butter and Chef GJ's secret spices.