BELLY WARMING SOUPS
If hot and steamy is your thing, then you can't go past this smouldering sensation. Our full flavoured soup comes straight from Chef GJ's flaming cauldron.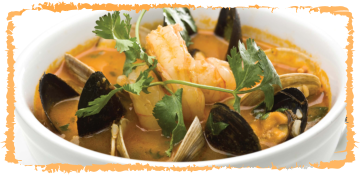 This dish celebrates Indian cuisine Aussie style. It combines fresh prawns, mussels, squid, scallops, baby octopus and fish in a light Indian herb soup. Seafood doesn't get much fresher!
This hearty tomato soup is served with crisp croutons and a hint of our secret spices. Cream of tomato soups simply don't get any better than this!
TAKE A DIP
Celebrate great food with great friends with this delicious selection Mexican- and Indian-inspired dip plates.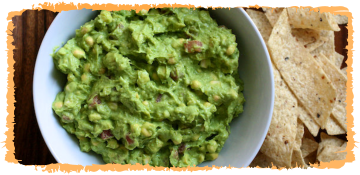 Made from the freshest avocados and seasoned with herbs, spices and Jalapeno chillies. This dip will send you straight to heaven! Served with crispy tortilla chips.
A true celebration of life and friendship, bringing three culinary flavours together to create something extremely special. The plate includes our Salsa Mexicana (an IndiMex speciality), Holy Guacamole (an avocado sensation) and the Daal Makhani (for lentil lovers). Served with corn chips.
Crispy garlic Naan bread topped with sun dried tomatoes, olives and a tasty Cilantro salsa.

ENJOY THE GREEN
Our delightful salads will bring a song to your lips. Choose from our variety of healthy, fulsome and satisfying Salads and Dips.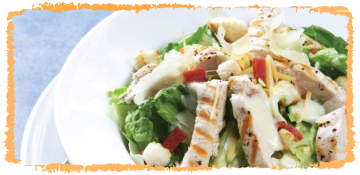 A classic Caesar with a typical IndiMex twist! While everything else remains the same (bacon, croutons, anchovies and parmesan cheese) it's our grilled Tikka chicken that makes this Caesar salad boss.
Served on a crispy tortilla shell jam-packed with prawns, fish, squid, mussels, scallops and baby octopus, tossed over a mesclun salad and seasoned in assortment of dressings. Topped with guacamole and sour cream. Yum!