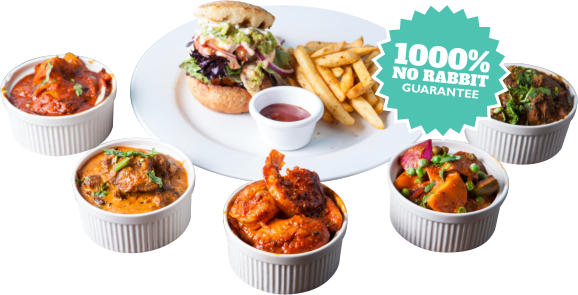 It's new, it's intriguing and above all, it's SUPER TASTY!!
We could rabbit on and on about our extraordinary new dish but we have a better idea … why don't you come in and try it for yourself? Bring your amigo and when you buy one Bunny Chow, you'll get one FREE!
Choose from Chicken Tikka Masala, Pulled Lamb Madras, Pull Beef Saagwala, Fish & Jalfrezi Prawns or Mixed Veg Makhani filling. Served with crispy Cajun fries, we guarantee you won't find Bunny Chow with this depth of flavour and combo of mouth-watering ingredients anywhere else in Brisbane!