Choose from: Mixed Veg, Chicken, Lamb, Beef, or Prawn & Fish ($2.00 extra).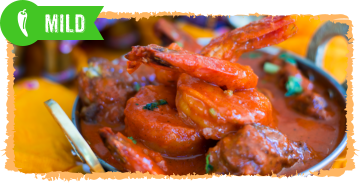 Most popularly known for butter chicken, Makhani is a light tomato gravy mixed with butter and cream and seasoned with sweet paprika and dried fenugreek.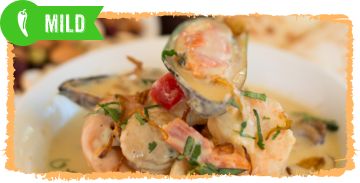 The Lady Gaga of curries, Korma is rich and full of flavour. A cream and cashew-based curry which will delight the senses, with mild spices, rose water and saffron.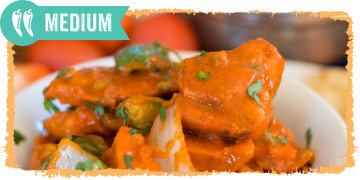 You can't go wrong with a good ol' Tikka Masala! Sautéed capsicum and onions are simmered to mouth-watering perfection in a creamy tomato sauce with herbs and spices.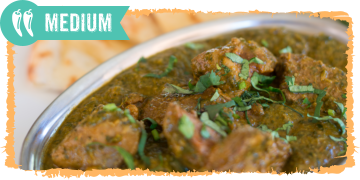 If Popeye had a favourite Indian curry, this would be it! A super delicious spinach-based curry that is full of flavour.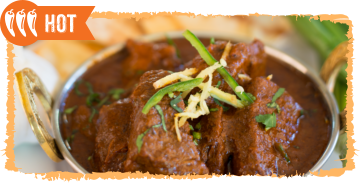 Now things are starting to heat up! Rich caramelised onion in a tomato paste curry  (Josh) in oil (Rogan) and tempered with secret home-ground spices to bring out the best in all those ingredients.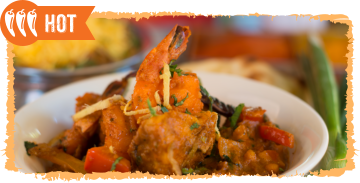 Sautéed capsicum, onions, green chillies and tomatoes cooked in an onion and tomato-based gravy with your choice of meat to give a sensational spicy and flavoursome curry.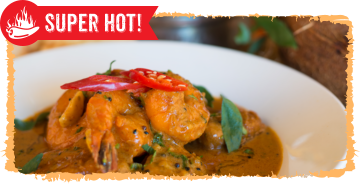 Coconut cream and caramelised onion-based gravy, cooked with mustard oil, with the distinctive pungent flavours of South Indian curry leaves, chillies and other Madras spices. Not for the faint-hearted.
Originating from the coast of Goa where they use only the hottest chillies, red wine vinegar and coastal spices. This dish is guaranteed to satisfy the most adventurous gourmet!