3 Sumptuous Must-See Indian and Mexican Food Movies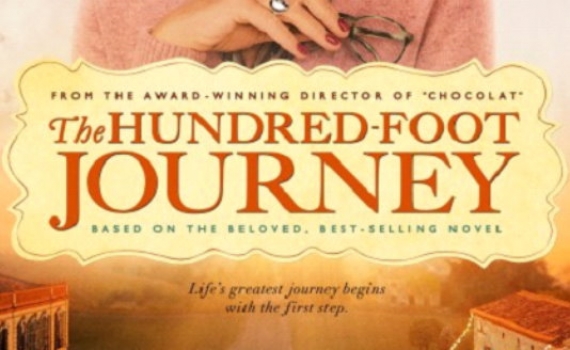 Do you love a good movie? As you're probably aware, the Indian film industry – known as 'Bollywood' – is hugely prolific and turns out more than a thousand movies a year!! Not only do we Indians love our own movies but we love movies in general. The following are two Indian movies and one Mexican movie focused on food as a theme. If you haven't seen them, we'd love to recommend a great Sunday afternoon in and see if you can grab them on DVD, Netflix or Youtube. And if they happen to inspire you to crave Indian food, perhaps even some IndiMex food, then you know how to find us!
The Hundred-Foot Journey (2014)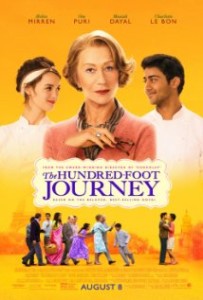 Such a sweet, lovely movie about the Kadam family who experiences tragedy and political upheaval in India and heads for France to begin a new life. They open a restaurant in a small village, right across the road from a Michelin-starred French restaurant. The storyline focuses on elder son Hassan, whose lofty ambitions to be an expert chef look to be threatened by Madame Mallory who can't believe that these 'peasants' would open in competition to her business.
The story unfolds against a backdrop of exquisite French scenery and sumptuous videography of the delicious food. You'll laugh, cry and feel your tummy rumble as you follow the tale and wish the Kadams success and peace.
Starring Helen Mirren as Madame Mallory, it's a feast for the eyes as well as the soul.
The Lunchbox (2013)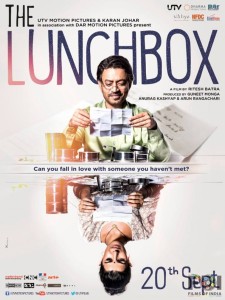 If you've ever heard of the dabbawalla, you'll know of their legendary, generations-old service of delivering lunches from homes to offices in Mumbai. Over the course of three hours a day, 200,000 lunches are lovingly prepared by wives and dutifully dropped off at the husbands' desks by a veritable army of 5,000 dabbawallas (lunch couriers) who travel by rail and bicycle. Errors are unfathomably rare. The Lunchbox movie tells the story of one such rare error. The dabbawalla delivers a young housewife's lunch to a lonely older man and what ensues is a series of note-passing back and forth. The pair develop a sight-unseen relationship that turns to love.
You'll feel sad and hopeful at the same time, sad for the loneliness and hopeful that there's a happy ending. Mumbai's frenetic pace is thoroughly evident and there's also an undercurrent of workplace politics. And then there's the charming and funny exchanges between Ila, the housewife and 'Auntie' who lives in the apartment above and communicates by passing items back and forth in a basket. The two discuss the situation by yelling to each other but you never see Auntie.
The Lunchbox was India's official entry to the BAFTAs in 2015.
Lovely quote from the movie, by Ila: "Somewhere I read that the wrong train can lead you to the right station."
https://www.youtube.com/watch?v=3KNdS9WRzyM
Like Water for Chocolate (1992)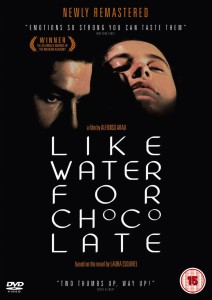 Set in Mexico in 1910 and based on a popular novel by Mexican novelist Laura Esquivel, Like Water for Chocolate is a moving tale about Tita, the youngest daughter of a Mexican family. As tradition dictates, her duty is to care for her mother until the day her mother dies. Fortunately or unfortunately for Tita, a young man, Pedro, falls in love with her and wants to marry her but the mother forbids the union and instead, offers for Pedro to marry her other daughter. Pedro agrees, purely so he can remain close to his one love. Tita's tears fall into the wedding cake batter and as a result, the guests suffer physical symptoms plus a yearning for their true love when they eat it.
The soundtrack of the movie is as emotive as the storyline itself and the scenes when Tita is cooking stir up profound feelings in the viewer. Whenever she prepares food, her emotions at the time are conveyed to those who eat what she has cooked so whether it's happiness, sadness or grief, it's all felt by the guests.
The original title of the story is Como Agua Para Chocolate which is actually a common Mexican expression which is a simile for describing a state of passion or sexual arousal.
Through twists and turns that will make your own tummy alternate through hunger, yearning, upset and calm, Like Water for Chocolate is a love story with a palpable ache.
The Best Exotic Marigold Hotel (2011)
and Second Best Exotic Marigold Hotel (2015)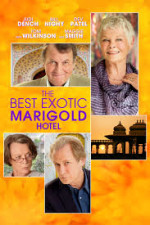 Not so much food movies but just lovely, escapist, wonderful stories set in beautiful India. If you haven't seen them yet, do yourself a favour and let your mind wander to Jaipur and discover the colour, the music and the cheerful people.
Starring: Judi Dench, Maggie Smith, Bill Nighy and, in the sequel, Richard Gere.
Hungry?
Great! Then call us on 3394 1000 to book your table or order takeaway or home delivery. View our home delivery suburbs to see if yours is on the list.