5 Common Myths about Indian Food – BUSTED!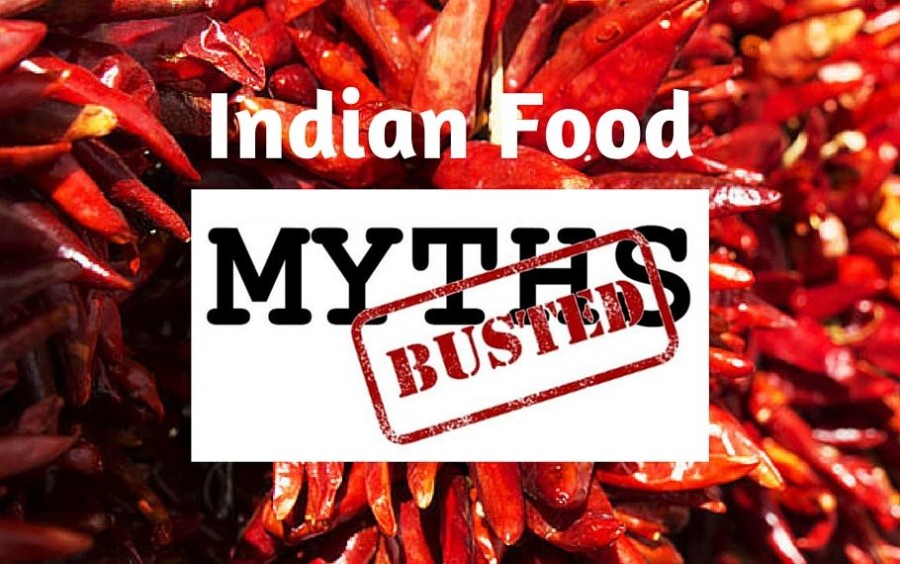 Indian food is often misunderstood so we thought we'd talk about a few myths so you can enjoy your meal even more!
Myth No. 1 – Indian food is hot and spicy
This is a big one. People often choose another cuisine because they think they can't handle the heat of Indian food. You can in fact have your curry your way because a good Indian restaurant will make it to order. Spices add depth of flavour and some of them are quite sweet, certainly not hot. Think of cinnamon, cardamom and turmeric. Chillies can be added or omitted according to taste. But beware; once you start eating chilli, your tastebuds start to crave it and before you know it, you'll be a raving hot-head!
Myth No. 2 – Indian food is bad for those on a diet
Also not true. While some dishes can be very rich and luscious, others are extremely light and full of good things like fibre and protein. What makes Indian food a fabulous choice for dieters is that it can be so flavoursome, thanks to the combination of spices, that you don't need to eat as much and you still feel satiated. Also, if you choose hot and spicy foods, you will be doing your metabolism a favour.
Myth No. 3 – Indian food makes you 'gassy'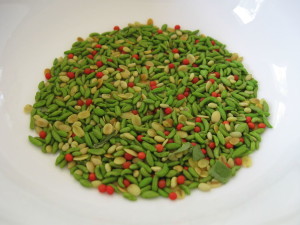 So many people experience bloating and flatulence from eating a huge variety of different foods. For some it might be dairy and for others it might be cruciferous vegetables. When it comes to Indian food, it may be the lentils and chick peas, but again, that will depend on how your body responds to eating these foods. The important thing is not to assume that "all Indian food gives you gas". By the way, many Indian restaurants will offer a complimentary little scoop of 'Mukhwas' as a digestive aid. It's usually kept at the counter for you to help yourself. It's a concoction of anise seeds, fennel seeds, sesame seeds and essential oils such as peppermint. The seeds may also be brightly coloured and sugar coated.
Myth No. 4 – You're supposed to eat Indian food with your hands
Well you can, but you don't have to. Most Indians prefer to eat with their hands because they believe it tastes better. But just as you can choose to eat with a knife and fork and forgo the chopsticks in a Chinese restaurant, you are just as welcome to eat Indian food with a knife and fork if you prefer.
Myth No. 5 – Indian restaurants don't serve beef
Actually, in Australia, most Indian restaurants will serve beef, lamb, chicken, seafood and goat. In India, the greater majority of the population are Hindus, who consider the cow a sacred animal. Muslims, however do eat beef but do not eat pork. On a side note, you probably won't find pork in dishes in many Indian restaurants in Australia (and even less so in India). Interesting fact: India is the only country in the world where McDonalds doesn't serve beef or pork in any of their restaurants.
(McDonald's India has created quite a few chicken and vegetarian products exclusively for the Indian market: Chicken Maharaja Mac; McAloo Tikki burger; McVeggie burger; McSpicy Paneer burger (and wrap); Pizza McPuff; McCurry Pan; Masala Grill burgers.)