GRAB THE BRAND NEW INDIMEX APP TODAY!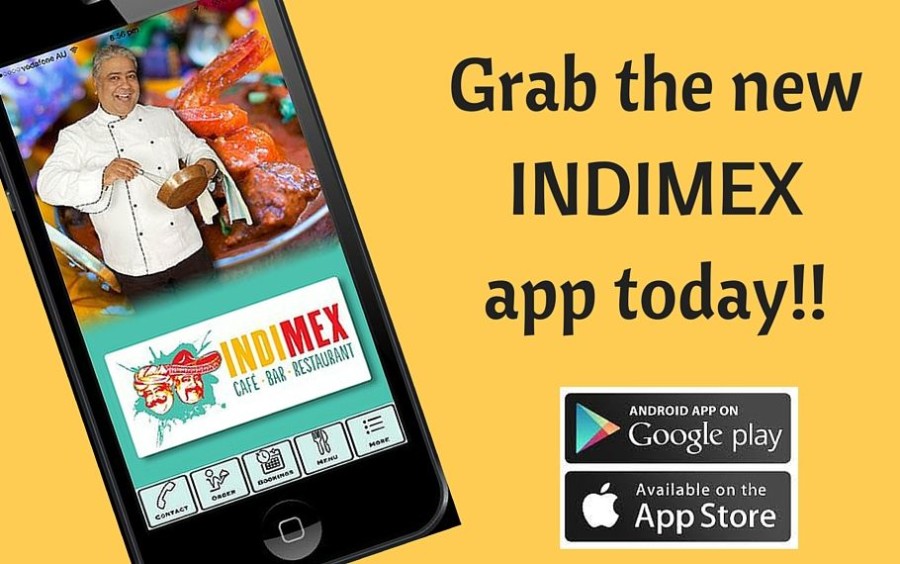 It's here! The IndiMex app is available FREE for our wonderful customers and Amigos Rewards members!
It's been a bit of a secret for a while but we've finally launched our very own IndiMex app! We love being able to talk directly to our customers and this is an awesome way to do it! PLUS, you'll be able to do all kinds of fun things:
Contact IndiMex directly via the app.
Order and pay for your takeaway or home delivery (selected suburbs).
Join our Amigos Rewards program.
View all our menus.
Request or view a booking.
Claim cool Facebook check-in freebies.
Share the app with your friends.
Join us on our social media with 1 click.
Write a review.
Be informed about upcoming events (and book your tickets).
View our colourful and mouthwatering photo gallery.
Read our blog.
Upload photos of you and your amigos at IndiMex straight to the app.
Watch our videos.
Leave a message on our Fan Wall.
Read about IndiMex.
Make an enquiry.
Leave a voice message.
RECEIVE LOADS OF SPECIAL OFFERS AND FREEBIES!!
The app is available for Android on Google Play and for iPhone and iPad on the App Store. Grab it while it's hot!!