Loaded Fries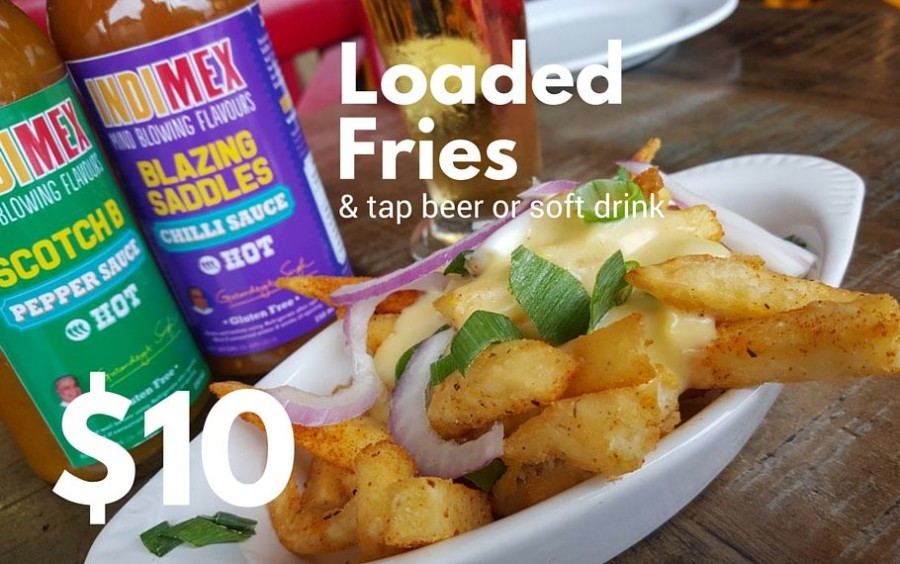 IndiMex Loaded Fries
We love a good food trend and it seems something golden, crispy and delicious is doing the rounds at the moment. Food trucks are doing them and there are even McDonalds loaded fries! Always on the lookout for a new opportunity to satisfy our amigos' tastebuds, we came up with four scrumptious toppings for our very own IndiMex-style loaded fries, that we know our customers will love!
Guac n Salsa
Our famous IndiMex signature guacamole and salsa are the perfect summer cool-down accompaniments to hot chippies!
Salsa Queso
Translated, it means 'cheese sauce'. We take a bowl of crispy golden fries and spoon over ooey, gooey, melty cheese sauce then garnish with spring onions and red onions.
Frijole Negro
The black lentil edition with a creamy texture and a tame flavour, enhanced with jalapenos for little jewels of heat.
Chipotle & Jalapenos
Our luscious smoky chipotle sauce works beautifully over crispy fries and the jalapenos provide that kick of heat.
Loaded fries, IndiMex-style are available for a limited time only and we expect them to be crazy-popular with our flavour-loving customers. And of course, for those who need to feel the burn, it's a simple matter of asking the wait staff to bring over a bottle of our wicked IndiMex sauce. Choose your heat level and splash over your loaded fries at will.
Come on in and have a quick bite to eat or order them as a side for your curry, burrito, quesadilla or whatever takes your fancy for lunch, or drop by in the afternoon for a pick-me-up. But whatever you do, don't miss these hot little numbers!