The Great IndiMex Dad Profiler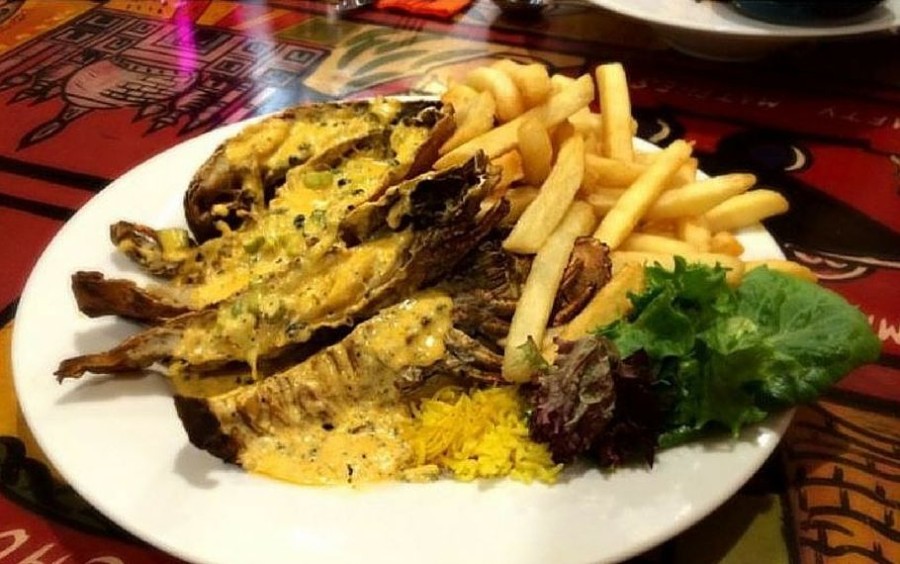 Dads come in all colours, flavours, sizes and shapes. IndiMex is a mecca for Dads because we do great food in generous serving sizes. See if you identify your Dad in the following personality types.
Vego Dad
He has a bit of a green thumb, he wouldn't hurt a fly and he's never met a vegetable he doesn't like. He's Vego Dad and he'll go bananas over our vegetarian dishes! For brekkie, we do a scrumptious vege bagel brekkie which features roasted eggplant, sun dried tomato, ricotta cheese, spinach and avocado with frijole negro (creamy black lentil topping) on a toasted bagel. At lunch and dinner, Dad can go hard and feast on one of our fabulous curries with either vegetables or paneer, as mild or as hot as he can handle. Or what about a crunchy vege-stuffed Chimichanga or vege Nachos? We'll even whip up a vegan dish if he wants to go all the way!
Hot n Spicy Dad
This Dad loves it when he sweats from the scalp over a good, hot curry! IndiMex can totally oblige! Not only can we supply Hot n Spicy Dad with a superhot Vindaloo or Rogan Josh, but if he really wants to detox through his pores, we can add a few extra drops of our famous Reaper Hot Chilli Sauce. Trust us, a few drops is all he'll need! In fact, our chefs can add a whole new layer of heat to any dish with our IndiMex Chilli Sauces. Request an extra hot Burrito, Enchiladas or Nachos. Superheat our Moreton Bay Bugs or Barramundi Veracruzana. Just ask and it shall be done!
Amigo Dad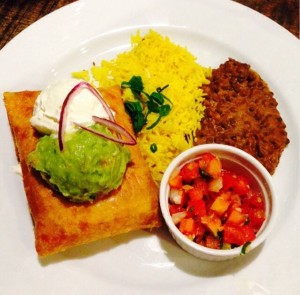 Some Dads just can't resist a big, satisfying, spicy Mexican meal! Amigo Dad would wear a sombrero at the table just to show his delight with the guac-and-salsa menu. Lucky for him, IndiMex offers a dazzling selection of funky Mexican dishes that are gutsy and full flavoured. We do awesome chimichangas, burritos, enchiladas, fajitas, nachos, quesadillas and our IndiMex guacamole is the best you'll find in this ol' town. So if your Amigo Dad loves his smoky chipotle sauce and ooey-gooey melted cheese, his coriander, sour cream and corn chips, bring him on over to IndiMex and we'll sort him right out!
Beer Lovin' Dad
Every Beer Lovin' Dad knows that Indian and Mexican foods go down exceptionally well with an ice cold, refreshing beer. At IndiMex, Dad can have his favourite beer style from our beverage menu or choose one of our spectacular craft beers on tap. We offer James Squire Amber Ale, Yenda India Pale Ale and Coors Draught. Take a load off, peruse the menu and try and pick something. Our Restaurant Manager Abhinav will be happy to discuss the finer points of malt, hops and barley and recommend the ideal brew to go with Beer Lovin' Dad's lunch or dinner.
Seafood Dad
Loves his seafood more than King Neptune himself! Seafood Dad knows his way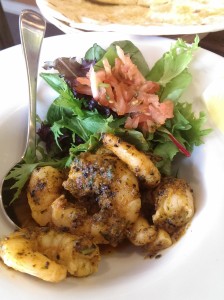 around a raw prawn and totally digs a fish curry. IndiMex has a boatload of seafood dishes including our exquisite Moreton Bay Bugs En Salsa Criolla, sumptuous bugs in the shell cooked in a creamy, subtly spiced Creole sauce. Or our Seafood Tawa Fried Rice, an ocean-fresh version of Biryani featuring tiger prawns, fish, scallops, squid, mussels and baby octopus. It's cooked in coconut milk and seasoned with Indian herbs and spices. Seafood Dad will also love to know that our IndiMex burritos, chimichangas and enchiladas can sing a song of the sea too! And don't forget our famous curries … try a Seafood Korma or a Prawn and Fish Tikka Masala. Plus, there's Calamari Pondicherry, Madras Garlic Chilli Prawns and Bombay Oyster Kilpatrick. Seafood Dad can have his fill and won't even have to get his feet wet!
Big Kid Dad
There are those Dads who can never keep a straight face, who tell lame (aka brilliant) Dad jokes, who play pranks, sing loudly in the shower and are always the life of the party. IndiMex is perfect for Big Kid Dad! We have all the colour, energy and fun he could want; so much to look at, great vibes from the speakers and a menu that's jam-packed with food that can be eaten with hands. We don't do formalities. We're pretty cool and we love a laugh too. Bring your Big Kid Dad in for a fabulous time!
If your Dad thinks it's Father's Day all year round, then he'll definitely be our amigo! When it comes to Brisbane restaurants, IndiMex is the ultimate Brisbane dude food destination. Book your table or order your takeaway or home delivery on 3394 1000.